Breakfast the most important meal of the day that gives us the necessary fuel to keep going throughout the day. Breakfast is also the meal that is often neglected by people who are in hurry to get started with their day. Those wanting to shed weight tend to think that skipping breakfast will aid to weight loss. However several studies have established that skipping breakfast does the contrary! Skipping breakfast contributes to weight gain and other health issues including hormonal problems, decreased cognition and so on.
The solution to this fix lies in choosing the right food that energizes the body 8 – 10 hours after the previous night's dinner and keeps the body & mind active for the rest of the day. A well-balanced breakfast has the right proportion of the key nutrients that include carbohydrates, proteins, vitamins, minerals and fats. A healthy eating habit starts with a heavy breakfast in the morning, with the meal portions reducing considerably across the other meals of the day.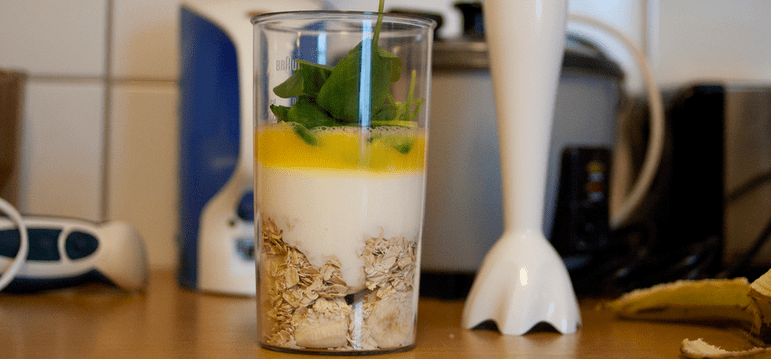 Breakfast smoothies – Easy and healthy
Those who are keen on losing weight by eating the right food for breakfast have a wonderful solution in the form of breakfast smoothies. Smoothies are easy to make and are extremely healthy when they blend in the right kind of products. Making smoothies is a no-brainer and does not call for master culinary skills. Whipping up a breakfast smoothie is not time consuming and can be prepared in the jiffy during those rush hours in the mornings.
The best deal about breakfast smoothies comes from the fact that it can be made using eclectic ingredients. They are both filling and healthy. By combining fruits, vegetables or tofu or flax seeds, what we get is not only something exciting for the taste buds but also key nutrients such as fibre, vitamins and minerals.
Things to keep in mind when adopting a smoothie lifestyle:
If smoothies are going to be the star on your breakfast table, you better choose them wisely. The ingredients used in making smoothies shouldn't reek of unhealthy foods, rather ones that are both healthy and tasty. These are some hacks to be kept in mind while making smoothies. If these are ignored, your breakfast smoothie would only make you add on the pounds!
Protein rich:
The very idea of opting smoothies for breakfast is that it is filling and holds you back from reaching out to unhealthy snacks. To achieve this, breakfast smoothies must have protein in some form or the other. Protein provides energy for the entire day and helps you reduce the portions you eat for the rest of the day. Remember to include milk or tofu or cottage cheese or protein powder or nuts.
High-fibre:
Fibre is the magic nutrient that helps in weight loss. It keeps you feeling full for a longer time helping you eat less throughout the day. It is important that some form of fibre is included to your breakfast smoothie if your idea is weight loss. Some fruits such as bananas provide fibre.
Optimum fruit:
The idea of smoothie drives you to choose too many fruits. But fruits are very rich in calories. So by including too many fruits to your breakfast smoothie, you will soon be piling on the pounds.
Reduce sweeteners:
Adding honey or maple syrup to your sweetener may satiate that sweet tooth. But remember that these sweeteners are adding those calories to your health drink. Avoid extra sugars and use unsweetened ingredients.
What are the best smoothies for weight loss?
#1 Peanut Butter & Banana Smoothie
The peanuts in this smoothie make it so protein rich and fibrous. This smoothie is really filling and packs a lot of energy in the morning. And what more! It is very simple to dish this out:
Ingredients:
½ Banana
½ cup peanut butter (the crunchy variety)
¾ cup slim milk
5 ice cubes
1 tablespoon whey protein powder
Blend them together until smooth and enjoy this delicious smoothie for breakfast on a day after workout.
#2 Go Green Smoothie
This green smoothie provides the detox you need and nourishes your body with nurtrients such as iron and beta carotene. The smoothie is also high on fibre.
Ingredients:
2 cups spinach
½ cucumber
¼ Head of Celery
A handful of mint leaves
2 carrots
2 apples
1 orange
¼ lime
¼ lemon
¼ pineapple
Blend them together until smooth and enjoy a refreshing glass of this healthy smoothie.
#3 Energy pack smoothie
Feel revitalized with this delicious smoothie. Low on calories, this smoothie first thing in the morning can make your day!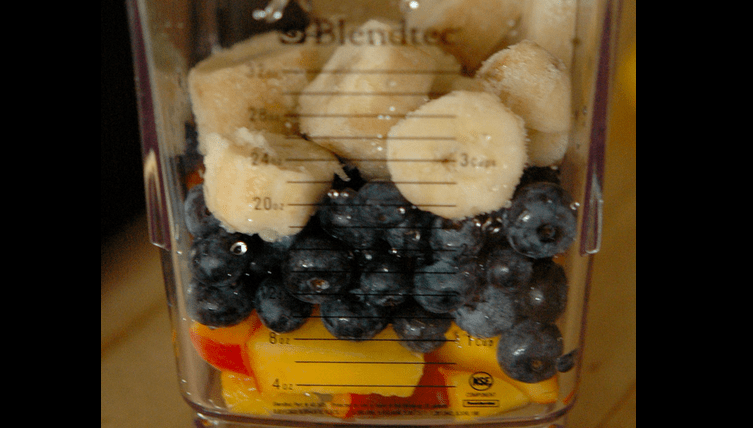 Ingredients:
2 tablespoons cocoa powder
2 tablespoons peanut butter
1 banana
1 cup Greek yoghurt (strain yoghurt to remove the whey and what you have is Greek yoghurt)
5 ice cubes
Cinnamon
Blend cocoa powder, peanut butter, banana and greek yoghurt along with ice cubes till smooth. Sprinkle cinnamon on top for flavor.
#4 Vegan Smoothie
For those who want to go the vegan way, here is an amazing option available. This smoothie is high on protein offering over 17g of protein
Ingredients:
½ cup tofu
1 cup vanilla flavoured soy milk
1 banana
½ tablespoon peanut butter
Blend everything until smooth and enjoy this as a tasty breakfast.
#5 Banana Berry Smoothie
This smoothie releases just around 251 calories of energy and is highly refreshing and tasty. A sure treat for those who love berries. The variety of ingredients makes this smoothie exciting.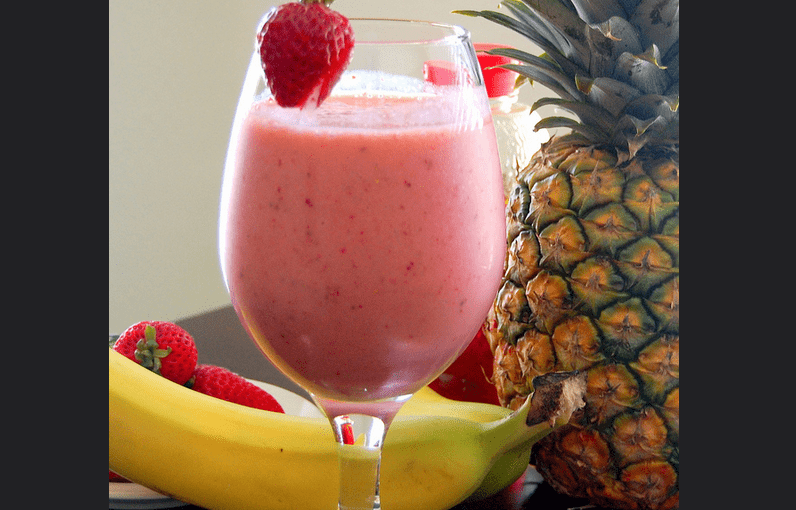 Ingredients:
1 cup fresh berries (mixed)
½ banana
1 cup spinach
1 tablespoon coconut oil
¼ spoon cayenne powder
Blend everything until smooth and enjoy this smoothie that comes with the freshness of berries and a dash of spice.
#6 Mocha Smoothie
This one is a sure hit when you are craving coffee and chocolate all the same. This smoothie may seem sinful, but with the right ingredients it can beat the calories and pump you up with high energy.
Ingredients:
½ cup vanilla yoghurt
2 teaspoons of cocoa powder
1 spoon of espresso
5 ice cubes
Blend everything until smooth and replace that coffee morning with something that can help you wake up and shine.
#7 Mango madness smoothie
This tropical fruit treat with avocados that provide the good fat is an amazing treat during summer time. If good food can pack happiness, this drink is the way to go.
Ingredients:
½ cup mangoes
½ cup avocado
¼ cup fat-free vanilla yoghurt
1 tablespoon lime juice
1 tablespoon honey
5 ice cubes
Blend everything together until smooth. Enjoy your tropical treat!
#8 Apple Cinnamon Smoothie
Nothing beats the flavor of cinnamon. Learn how to make this tasty smoothie high on fibre.
Ingredients:
1 cup coconut water
5 raw almonds
1 teaspoon cinnamon
1 teaspoon vanilla extract
1 cup chopped apple
½ scoop protein powder
1 tablespoon flaxseed meal
3 ice cubes
Blend everything together until smooth. Sip this on a day when you plan to have a late lunch. The fibre keeps you feeling full until then.
#9 Vitamin C Smoothie
During the flu season, giving the body a lot of vitamin C helps in keeping the viruses at bay.
Ingredients:
3 oranges
½ cantaloupe
1 cup strawberries
1 tomato
1 tablespoon flax seeds
Blend everything together until smooth. The skin of the fruits and flax seeds provide for the fibre. This smoothie must be consumed immediately as the vitamin C may get oxidized when left open to air.
#10 Tomato Smoothie
If you have a taste for natural tangy flavor this could be your favourite smoothie. Packed with vitamin C, this can be the best morning drink.
Ingredients:
2 cups tomatoes
¼ cup apple juice
½ cup chopped carrots
¼ cup celery
1 teaspoon hot sauce
8 -10 ice cubes
Blend everything together until smooth. Add that spice to your morning breakfast!
Are Smoothies good for weight loss?
The smoothie breakfast lifestyle is fairly a new trend and a lot of debate is still going on over its benefits and
flipsides. It is great to try new healthy methods to lose weight. However, while looking at going the smoothie way, you must also ensure that your other meals of the day are wholesome and do contribute to overall nutritional requirements for the day.
Combining smoothies and an exercise regimen is a good way to lose weight and take the road to health. You can also get creative by choosing a variety of your favourite ingredients to make your breakfast smoothie. While doing that, remember to include proteins, fiber and the right quantity of fruits.