Home workouts for women
Women, need to include regular exercise in their daily schedule. Exercise helps women to boost their self confidence. Exercising on regular basis gives women a sense of accomplishment which helps in your personality development internally as well as externally, it also helps in self-motivation and self esteem. Exercise is one of the most important part of one's life. Women should indulge in regular work out as it helps to alleviate depression and all kinds of stress. Women who stays healthy and fit during and after pregnancy have less severe lower back pain and labor pain. Women who workout daily build the resistance and ability to manage pain and do everyday works or tasks. Women should get involved in all kind of exercises be it upper body exercise or lower body exercise or body building exercises be it anything. By getting involved in all these exercises women stay more longer in this world as compared to other who do not stay active at all. Heart becomes healthier due to exercise as it can pump more blood through the body. Regular exercises are essential for women because it lessen the emotional disorders by giving a person sense of control. Exercise or workout should be done regularly as it's a means of physical rehabilitation.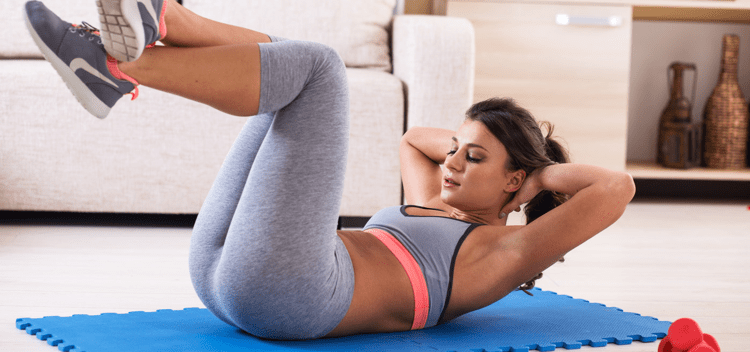 30 Minutes of daily workout is necessary be it anything walking, running, jogging, other lower body exercises or upper body exercises. It should be regular and consistent. Exercise together with a healthy calcium intake strengthen the bones, which is extremely necessary for women. Exercises acts as an temporary de-stressor. Exercise acts as a temporary diversion to daily stresses. Today majority of population are suffering from cold and asthma, exercise reduces severity of asthma. Lifestyle factors have huge impact on our health, diabetes is one of them. Exercise can help in reducing your insulin requirements, helps in lowering cholesterol levels and high blood pressure. In present generation 45% deaths are cancer deaths which is related to over weight and lack of activity. Regular activity helps in reducing the risk of stroke, it also helps in reasoning and memory.
Exercise also plays a great role in reviving your sex life. People who are depressed, anxious and stressed are unable to truly enjoy it. And people who stays fit and healthy by doing daily exercise enjoys it. In today's scenario many people are suffering from sleeping disorders. Due to their inactive schedule they always feel tired and stressed even after sufficient sleep. Yes! One of the most important thing for men is exercise combats impotence because of increased circulation of blood. And to the social bees! Exercise provides an opportunity for social interaction that may otherwise lacking in an individual's life. Strengthening exercises increases not only muscle strength, but also bone strength and the body's metabolism. Most of the women suffer from chronic bone diseases such as arthritis. But regular and intensive exercise for patients with rheumatoid arthritis builds muscle strength and aerobic capacity, improves the ability to do daily tasks.
10 body weight exercises for women which can be done at home :
Crunches – one of the most important exercise for abs. It is one of the best abdominal exercise. It develops internal corset and with the help of it we can stabilize our spine. Having strong abdominal wall is very important for the body movement and gets increasingly more important with advancing age. This exercise must be done in variety of positions and angels.
Push-ups – No equipment is required to perform this exercise. It counter acts all the health problems and control fat deposits. It helps in strengthening the upper body and core along with triceps. For women its really hard in the starting because it requires the contraction of upper body muscle and women in general tend to have less upper body strength.
Lunges – Lunges can be performed any where. It creates better balance of the body, it increases flexibility in the body muscles, it helps to tone all the leg muscles. It is not important to do only advance level lunges one can also do start up level lunges. It also benefits our hip muscles. Lunges can improve core strength .
Front plank – It is one of the easiest exercise according to me, because we need to remain stationary. And in this stationary position too our abdominal works. Planks are common for injury rehabilitation. The plank exercise helps strengthen upper body and lower body muscles along with the front body. Ladies! Plank exercises play an important role in enhancing appearances.
Jumping squats – Squats provides booty toning feature as a traditional squat. Jumping squats strengthen your quads, calves. It helps a lot in strengthening lower body muscle. It also helps in increasing the height as you get more comfortable and powerful. Women should do two / three sets of jumping everyday or include in their regular workout schedule.
Cardio-intervals – women can run on the treadmill in the house itself. It helps in strengthening leg muscles and abdominal muscles which is very important to maintain posture. Running burns loads of calories . You can 100 calories per mile you run. Daily 30 minutes run on treadmill can improve sleeping habits, increased energy and stamina, increased interest in sexual activities, helps in maintenance in cholesterol level. It strengthens your heart and lunges and lessen the chances of cardiac arrest .
Step- ups – Step ups are the most easiest and safest exercise any one can do. It works on the butts and on leg. It can be done anywhere and anytime. You can take stairs instead of elevators or lift at office place. Stepping up get your heart rate climbing, step ups help you to burn more and more calories.
Bridge – Bridges are not only the perfect exercise for perfectly rounded rear, but they will also help to keep your back healthy and pain free. It also gives the entire front body an incredible stretch and results in extra endurances in sports as well as in your life too! Work every single muscle in your back as well as nearly every other muscle in your body.
Shoulder stand – I do shoulder stand exercise for 5 minutes only while going to sleep. It can be done by anyone. It lengthens and strengthen spinal nerves. This exercise is must for those who are suffering from thyroid disorders, it regulates the hormone secretion, it increases our energy level if it is practiced daily and most importantly it helps a lot in losing weight.
Total body workout – total body workout burns more calorie in less time. Full body movement helps in strengthening whole body. It helps in workout efficiency and increases whole body's flexibility.