Hrithik Roshan, the charismatic Bollywood star from Mumbai, is not just known for his excellent acting skills but also for his slim and chiseled body. His appearances in popular movies such as Krrish 3 and Bang Bang have revealed his spectacularly cut physique, which has undeniably mesmerized everyone. Let us have a look at Hrithik's workout routine and diet plans that are responsible for his fascinating looks in these movies.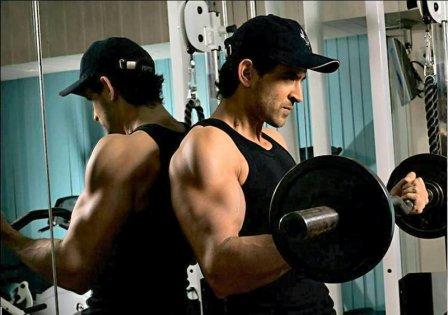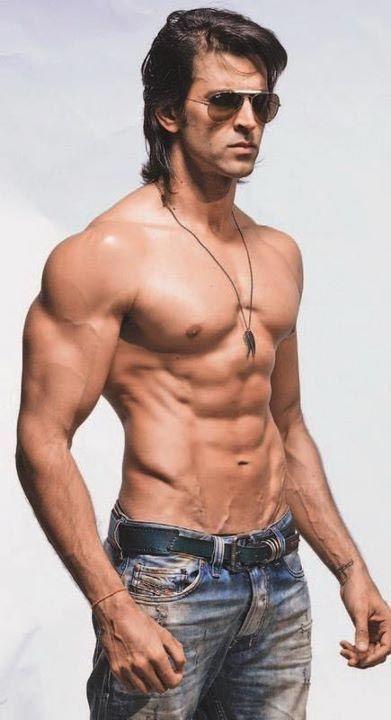 Hrithik Roshan Diet Plan
Being a person with a sensitive and discriminating taste, Hrithik does not like to give up his favorite foods to acquire the desired physique. He has a great liking for sweet foods including ice creams and chocolates. Therefore, with a desire to get into the best possible shape for the movies, he hired Kris Gethin as his trainer and later Marika Johansson as his nutrition expert.
Under Gethin's guidance, Hrithik's diet plan included 100g of meat along with some healthy sources of carbohydrates, such as a cup of pasta or rice, spinach, broccoli, and sprouts. After sticking to this routine for 2-3 weeks, he switched to a normal diet plan having foods such as meatballs, pancakes, fish, 7 egg whites, yogurt, and 2 slices of toast together with some supplements like glutamine, multivitamins, and protein powders. Apart from being rich in nutrients, his diet regime was not short of taste or variety.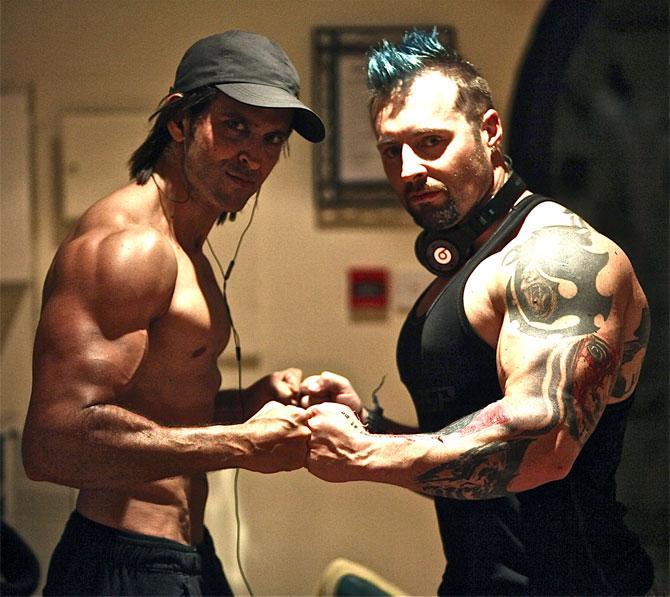 Hrithik Roshan Diet Chart
Depending on his body weight and condition, his nutrition plan was changed every week. Hrithik's insulin sensitivity and blood type were also decisive factors for devising his nutrition plan.
• Protein: Turkey, steak, egg whites, fish, protein powder
• Complex Carbs: Oatmeal, brown rice, salads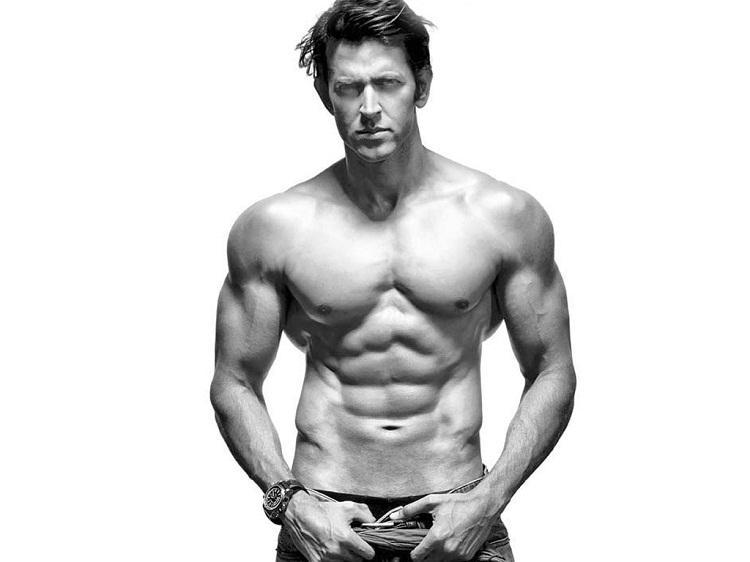 Supplements
• Morning: Glutamine 1000 capsules, BCAA 1000 capsules, Anavite multi-vitamin and amino acid complex, Omega-3 softgels, Liver detoxifier capsules, Grape seed antioxidant Vcaps
• Before cardio workouts: Grenade thermo detonator capsules
• Pre- and post-workouts: Shakes made with walnuts, oats, and Myofusion. On shoots, he sometimes had protein shakes
• Before bed: Casein protein powder mix, ZMA capsules, BCAA 1000 capsules, Glutamine 1000 capsules, Grape seed antioxidant Vcaps, Omega-3 softgels, Liver detoxifier capsules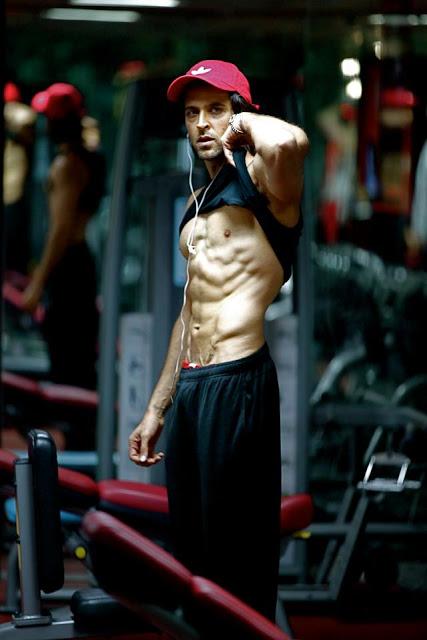 Hrithik Roshan Gym Workout
With a well-defined goal to enhance his stamina, endurance, flexibility, strength, and achieve a well-developed, athletic body, Hrithik started working out in gym strenuously under the guidance of his fitness instructor. The workouts were quite extreme, specifically when he prepared for his shoots.
He allocated four days a week for exercises, splitting his workouts into two sessions a day. Even though his training plan was frequently altered according to his strength levels, he performed 20-25 minutes of cardio workouts after having breakfast as well as in the evening. His workouts were emphasized on CrossFit, cardio work, and weight training.
As Hrithik had past injuries, special care was taken so that he could perform the workouts with the right technique. A myriad of warm-up exercises including lunges, single-legged squats, and smith machine squats were done to relax his joints and cutting down the chances of aggravating his injuries. After rigorously training for 10 weeks with Kris, Hrithik managed to cut down his waist by 6 ½-inches, losing about 10 kilos of weight.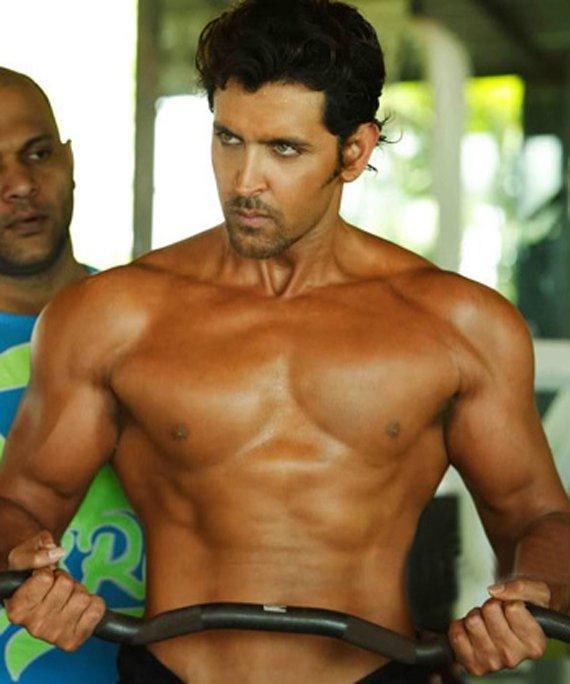 Hrithik Roshan Workout Video
Hrithik Roshan Body Measurements
• Height: 1.82 m (6 ft)
• Weight: 190 lbs (86 kg)
• Chest: 46 inches
• Waist: 30 inches
• Biceps: 17 inches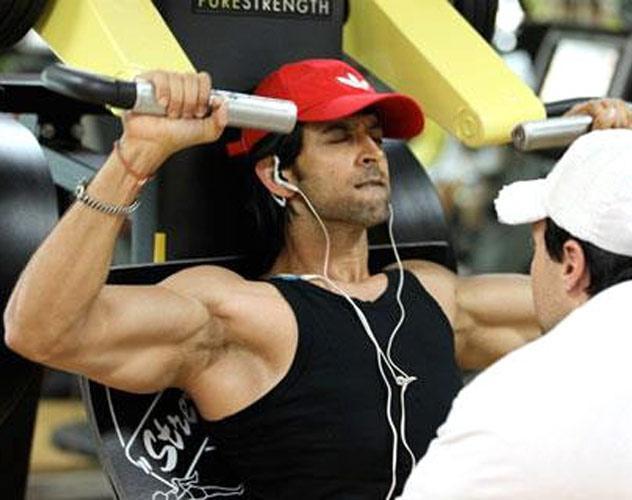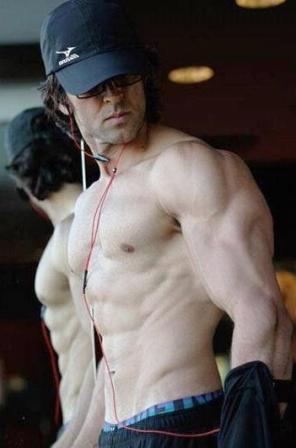 Hrithik Roshan Workout Routine
• CrossFit training 5 times a week: Bungee Sprints, TRX Drills, Sandbag Drills, Cone Drills, Sledge Hammer Drills, Jacobs Ladder Drills, Tire Flips, Plyometrics, Shoulder Press, Kettlebell Swings, Power Bag Exercises, Bear Crawls, T-Bar Anchor Swings, Kickboxing
• Monday – Back, Chest, and Calves (1-3 sets of exercises with around 10 reps): Incline dumbbell flyes, dumbbell bench press, bent-over barbell row, underhand cable pulldowns, back extensions, calf raises in both seated and standing postures
• Tuesday – Legs (2-5 sets of exercises with 12-15 reps): Seated leg tucks, leg press, leg curls, leg extensions, hack squat
• Wednesday – Rest
• Thursday – Abs, Shoulders, and Calves (2-3 sets of exercises with around 12 reps): Barbell military press in seated position, side lateral raise, upright barbell row, weighted sit-ups, reverse flyes, seated as well as standing calf raises
• Friday – Arms (2-3 sets of exercises with 10-15 reps): Dumbbell pullover, overhead triceps extension using cable rope, lying triceps extension with cable, straight-arm pulldown, dumbbell triceps extension in a standing position, concentration curls, alternate bicep curl with dumbbells, standing biceps curl with cable
Hrithik Roshan Bodybuilding Tips
As Hrithik says, transforming your body is easy with consistent training but you should be mindful of unhealthful foods and avoid the temptations of fast foods to stay fit and healthy.