Khloe Alexandra Kardashian's weight loss story is a great inspiration for those who want to lose weight fast although mimicking her workout routine and diet plan is no laughing matter. She was always chubby and has repeatedly been called the "fat sister" for having a body different from her siblings, Kim, Courtney, Kylie, and Kendall.
To get in shape, the 32-year-old American reality star followed an intense workout routine and went on a strict diet back in 2015 after her marriage to Lamar Odom started falling apart. In several interviews, Khloe has shared how she lost 20 pounds in a few weeks. She has also authored "Strong Looks Better Naked," a motivational book in which she reveals her transformation from a fat, big-boned girl to a fit and slim starlet.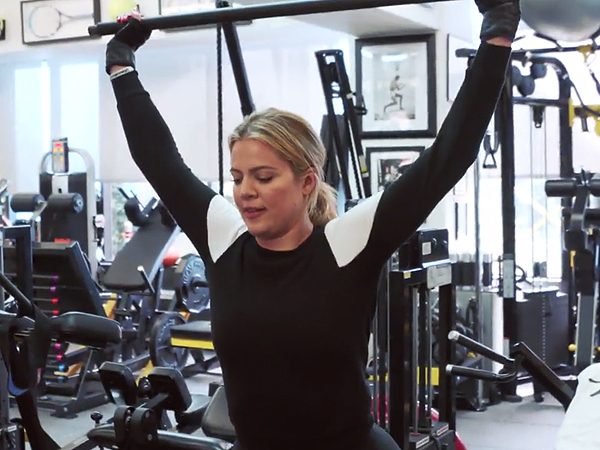 Khloe Kardashian Body Measurements
Height: 5'9" (175 cm); Weight: Earlier 74 kg (163 lbs), now 56 kg (123 lbs)
Bust: 35"; Waist: 29"; Hip: 40"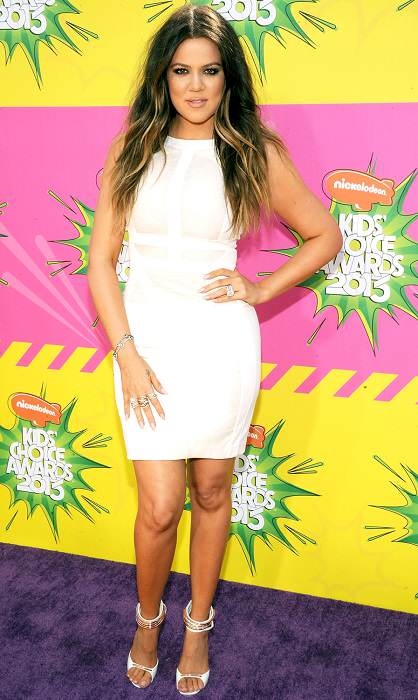 Khloe Kardashian Diet Plan
In an interview with the People magazine, Khloe Kardashian has revealed the diet plan that helped her achieve the huge transformation. Apart from having a dairy-free diet, the health conscious star makes some healthy food choices during breakfast, lunch, and dinner to maintain her trimmed physique. She stocks her fridge with low-fat snacks so that she can easily have them whenever she is hungry. She prefers drinking plenty of water over sugary beverages since it helps her burn calories. Sometimes she treats herself to junk foods like pizza or chocolates.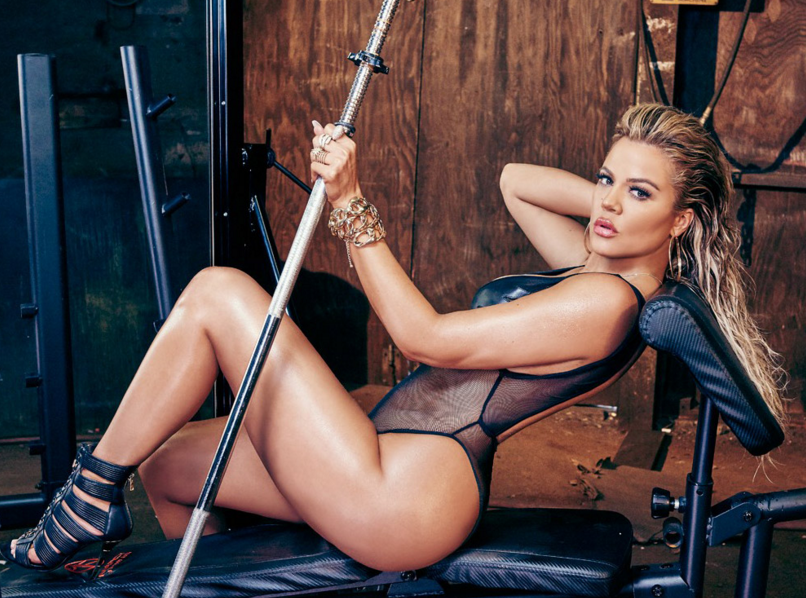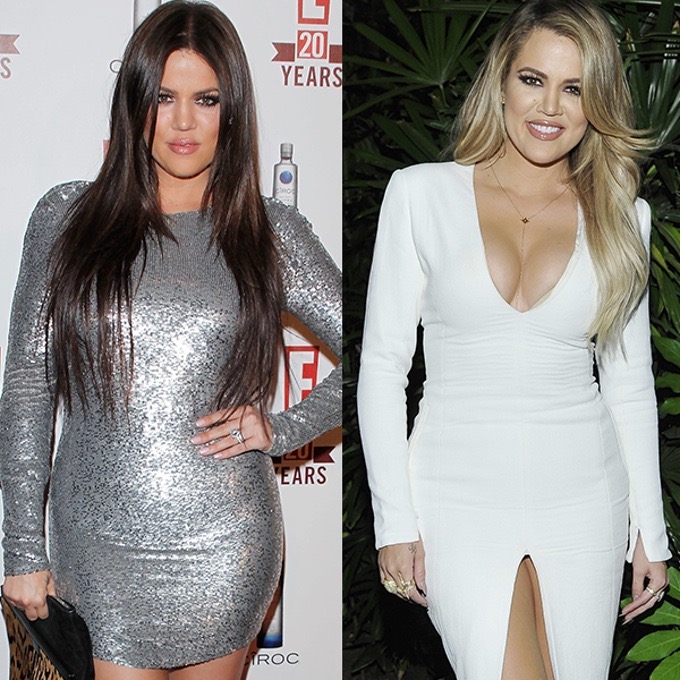 Khloe Kardashian Diet Chart
Pre-workout morning beverage: Black coffee, a glass of water
Breakfast: Hard-boiled, scrambled, or poached egg, oatmeal
Morning Snack: Apple slices with peanut butter, nuts
Lunch: Chinese chicken salad, chopped vegetables, and fruits, a glass of water
Dinner: Steamed fish and vegetables, 'Magic Mash-Up' made from cauliflower and mashed potato, or grilled chicken breast, sweet potato, brown rice
Bedtime Snack: Greek yogurt with a bowl of fruit (if she is hungry before bed)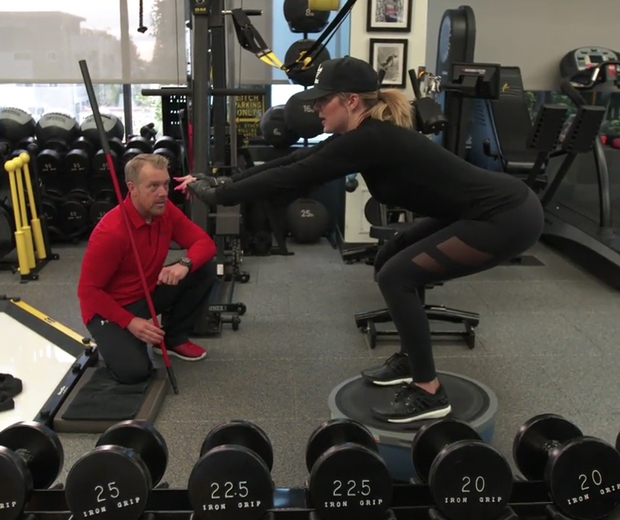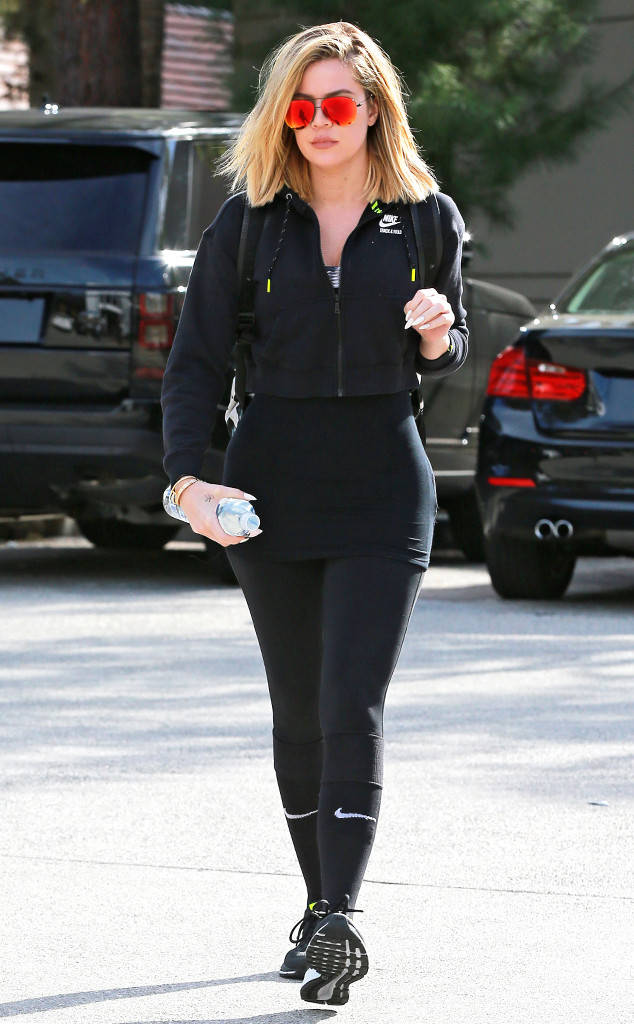 Video: Khloe Kardashian Buttock, Abs, Legs, Waist Training
How did Khloe Kardashian Lose Weight
For Khloe, being called "the fat one" was one of the most annoying things she could experience, more so because she is constantly in the media attention. It made her feel less confident, and she realized that her figure was not good enough. With courage, determination, and dedication, she decided to go for the ultimate physical transformation.
She started training under the supervision of Gunnar Peterson, a Beverly Hills-based strength and conditioning expert. According to her trainer, she kept herself focused on burning fat and building strength like an athlete who focuses on his play. Gunnar always kept her body guessing with enough interval exercises (including rower sprints, battle ropes, sled pushes, and med-ball slams), which raised her heart rate so that she could perform the strenuous workouts.
All that hard work has now paid off, as Khloe has shed a whopping 40 lbs in a year. The "Keeping Up With the Kardashians" star has finally achieved what she calls a "revenge body."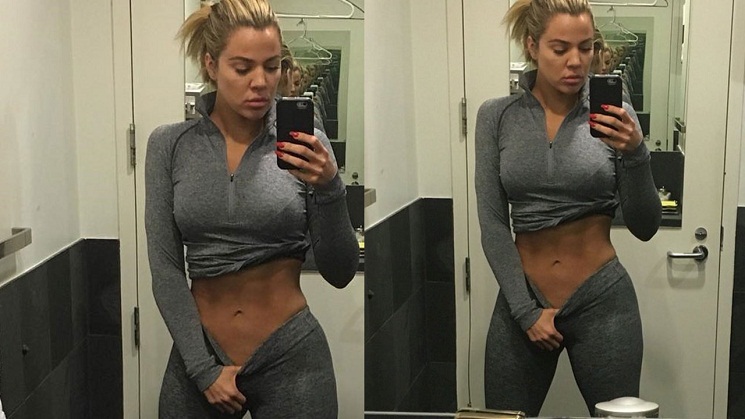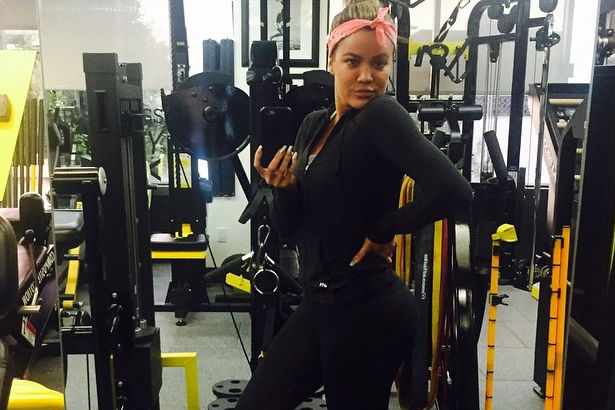 Khloe Kardashian Workout Routine
Khloe Kardashian hits the gym twice or thrice a week on alternate days. After doing the desired number of reps of the first exercise, she rests for 10-30 seconds. She then moves on to the other exercises, doing 2-5 sets of each one and repeating until she completes the entire routine.
Single Dumbbell Clean and Press (8-12 reps) works her shoulder muscles
Banded 4X4 Walk (20-30 steps) for her gluteus muscles in the buttocks
Overhead Crunch to Rotation (10 reps) for her abs
Renegade Row to Climber Mountain (12 reps, 20-30 reps) for strengthening biceps, triceps, back, and shoulders
Reverse Lunge to High Knee and Press (10-16 reps) for her legs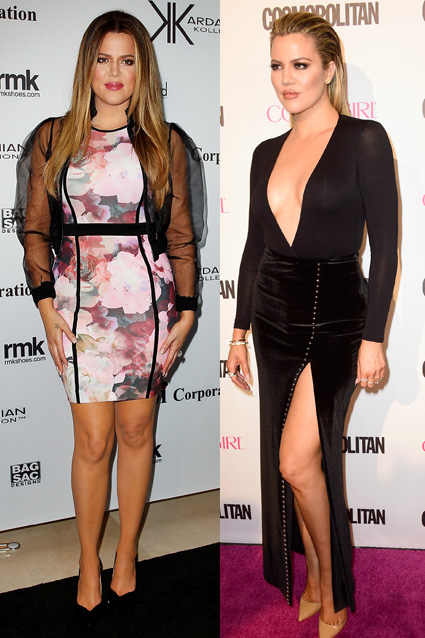 Khloe Kardashian Weight Loss Tips
You should be committed to eating healthy food and exercising regularly, even if you have little time to execute your workout routine in the gym.
Strength and weight training help repair your weak tissues, thus rebuilding your muscles and increasing strength.
Avoid eating dairy products in large quantities since it causes you to gain weight.
What you do goes hand-in-hand with the way you feel. Therefore, stay motivated to exercise, and you will be rewarded with the best results.