Vidyut Jamwal (born on December 10, 1980) is a trained martial artist, model, and actor in Indian cinema. Jamwal, popularly referred to as "The New Age Action Hero of Bollywood", has acted in films such as Force and Commando, which showcased combat-based action. Given his expertise in various forms of martial arts including Kalaripayattu and Brazilian Jiu Jitsu, Jamwal has predominantly concentrated on training stunts and action in Bollywood. Vidyut Jamwal, having a ripped physique, is an epitome of fitness who follows his own methods and practices while training in the gym.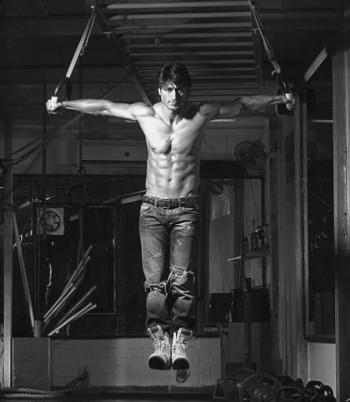 Vidyut Jamwal Diet
Vidyut Jamwal leads a disciplined life, avoiding aerated drinks and abstaining from smoking. Being a supporter of PETA, Jamwal always sticks to a vegan diet, which according to him keeps him healthier and mentally active. Instead of dieting, he prefers to have the right mix of protein, carbohydrates, and fats. He does not mind taking foods with sugar or salt, as he believes that being fit and healthy is more important. To improve his metabolism rate, Jamwal breaks his diet into 6 meals a day. Let us take a look at his diet chart.
Pre-workout: 1 bowl of muesli with fruits and oats before going to the gym
Breakfast: Idlis
Lunch: Vegetables, daal, chapatti, lots of fruits
Evening snack: A plate of upma
Dinner: Chapattis, green veggies
Post-workout: Protein shakes, tofu
Vidyut Jamwal Workout Plan
What is the secret bodybuilding regime that gave Vidyut Jamwal a stunning physique? This is the question that comes to every fitness enthusiasts' mind. The fact that the action hero does not like to spend extended hours at the gym is truly astounding. Jamwal hits the gym 3-4 days a week only for strength training. His gym workouts are mostly geared towards conditioning his shoulder and leg muscles, check website link. Apart from training at the gym, Jamwal's fitness mantra is to practice gymnastics, martial arts, and parkour regularly.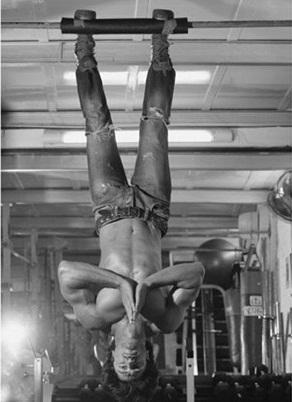 Vidyut Jamwal Workout Video
Vidyut Jamwal Body Measurements
Height: 5'10" (1.78 m)
Weight: 154-158 lbs (70-72 kg)
Chest: 42"-45"
Waist: 32"
Biceps: 15.5"-16"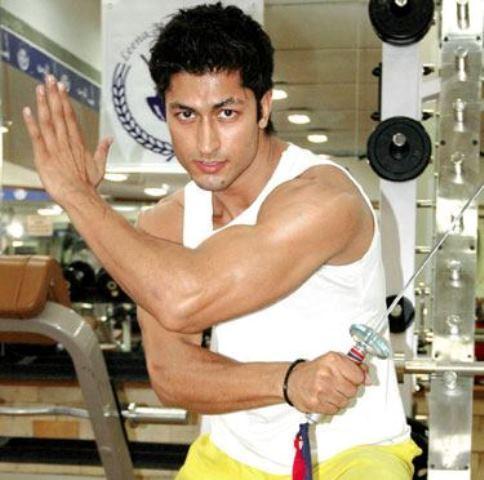 Vidyut Jamwal Workout Routine
On the first day, he trains his back and biceps
Cable Row (3 sets, 5-6 reps)
T-Bar Row (2 sets, 12-15 reps)
EZ-Bar Curls (3 sets, 8-10 reps)
Hammer Curls (3 sets, 8-10 reps)
Reverse Dumbbell Curls (2 sets, 12-15 reps)
Pushups (3 sets, 8-10 reps)
On the second day, he focuses on chest and triceps exercises
Barbell Bench Press (3 sets, 4-6 reps)
Incline Bench Press (3 sets, 4-8 reps)
Pushdown (3 sets, 10 reps)
Cable Crossovers (2 sets, 13 flyes)
Skull Crushers (3 sets, 8-10 reps)
Triceps kickbacks (2 sets, 12-15 reps)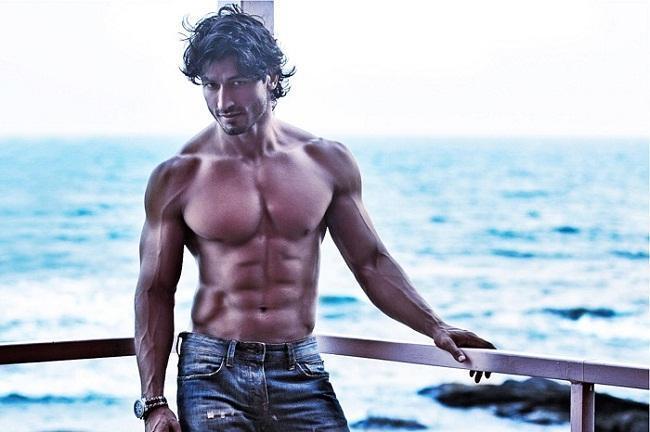 On the third day, he does few leg workouts
Run on treadmill (20 minutes)
Dumbbell Lunges (2 sets, 8 reps for each leg)
Reverse Dumbbell Lunges (2 sets, 8 reps for each leg)
Stiff Leg Deadlifts (3 sets, 8-10 reps)
On the fourth day, he concentrates on shoulder exercises
Shrugs (2 sets, 12-13 reps)
Side Lateral Raises (2 sets, 10 reps)
Front Lateral Raises (2 sets, 10 reps)
Seated Dumbbell Press (3 sets, 6-8 reps)
Upright Row (3 sets, 6-8 reps)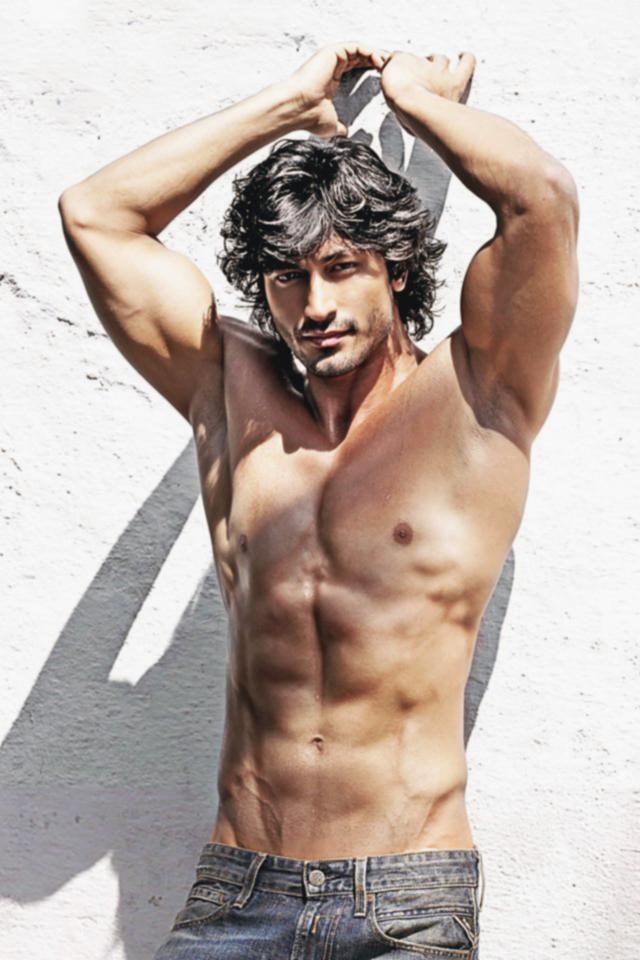 Vidyut Jamwal Bodybuilding Tips
Bodybuilding is not only about training hard, but it is also about having the right approach to nutrition. Without proper nutrition planning, one cannot achieve the perfect biceps, abs, and shoulders no matter how rigorously he trains at the gym.
Make sure you religiously follow a physical activity – running, hiking, swimming, cycling, or any other workout of your choice.