Michael Phelps (born on 30th June 1985) is a swimming legend who has won 28 Olympic medals, an unimaginable feat that has never been achieved before. Being blessed with good genetics, Phelps can work very hard both in and out of the pool. The 31-year-old swimmer's workout is divided into two parts – the swimming workout and weight training.
Michael Phelps Body Measurements
Height: 1.93 m (6'4"); Weight: 194 lbs
Chest: 51"; Waist: 32";
Biceps: 15"
Arm span: 6'7"
Michael Phelps Workout Routine
Phelps swims around 13 km each day which ensures that he has a low body fat percentage. Apart from this, he does functional training with weights that are specifically designed for his sport.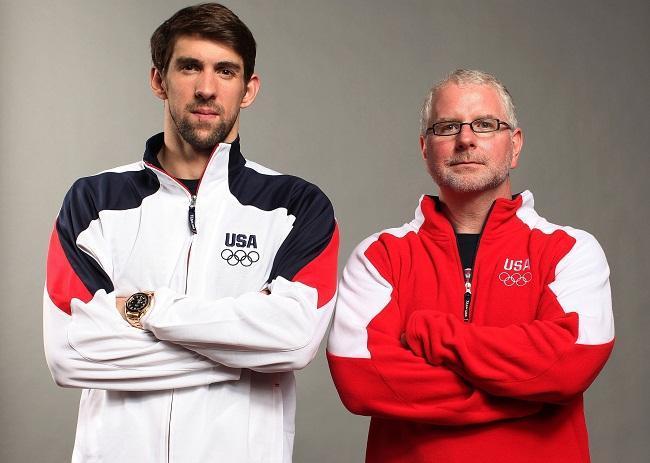 Michael Phelps Swimming Workout
Warm Up
6 workout sets of 50
free
side kick
butterfly swimming drills
pull buoy
im (individual medley)
im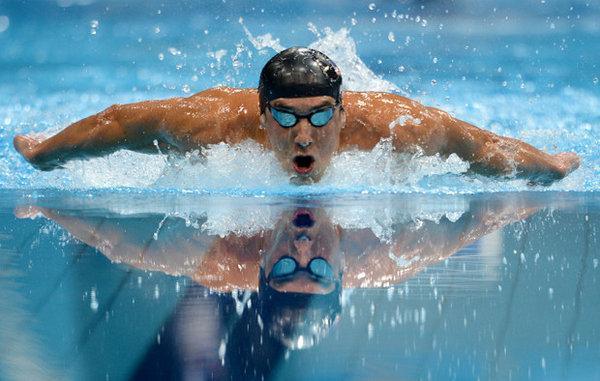 20×100 on 1:15 minutes
500 strokes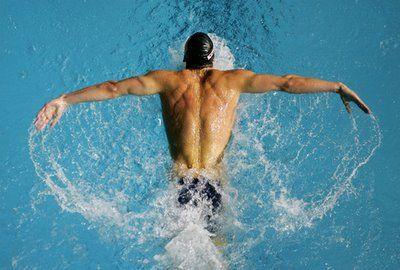 Main Set
2000 timed kick stroke
4×100 IM continuous drill
Pulling Set
4 Speed Sets
24×25 fly on 30 minutes (1-ez drill; 1-no breath, 1-sprint)
End of Practice
500 ab exercises
Static Stretching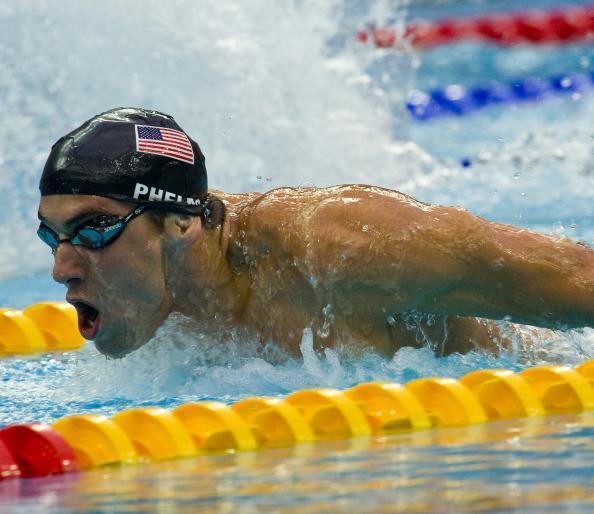 Michael Phelps Gym Training Schedule
3 sets of 10-16 reps
Standing Dumbbell Press
Dumbbell Front Raise
Dumbbell Lateral Shoulder Raise
Compound movements like deadlifts, bench press (375 pounds maximum) and squats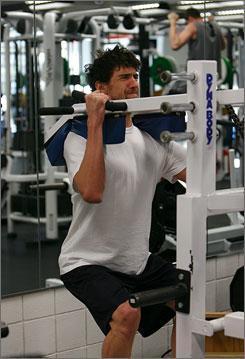 Michael Phelps Workout Video
Michael Phelps Diet Plan
Phelps works out five hours a day for six days under the strict supervision of his coach, Bob Bowman. To thrive on such grueling workouts, Phelps consumes around 12000 calories in a day which is more than even what professional bodybuilders consume.
Breakfast: Three fried-egg sandwiches with a lot of cheese, mayonnaise, fried onions, and lettuce. One bowl of grits, a five-egg omelet, three slices of French toast sprinkled with sugar, two cups of coffee with three chocolate chip pancakes.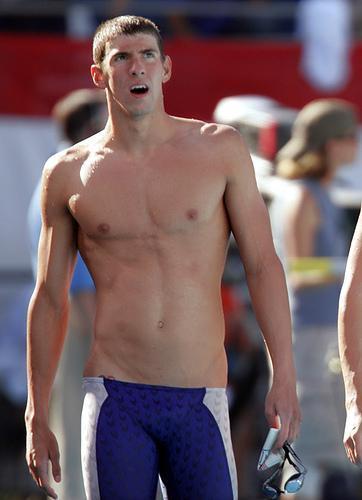 Lunch: A pound of pasta with energy drinks giving up to 1000 calories, two ham sandwiches with mayonnaise.
Dinner: A large pizza and a pound of pasta with energy drinks.
This is a laborious spread, and the calorie content of this diet is not suitable for any average person. Phelps, though, has claimed that he has now moved away from this diet. He eats what he needs nowadays, and has moved over to grilled options. He takes in protein and multivitamin supplements to help in his recovery.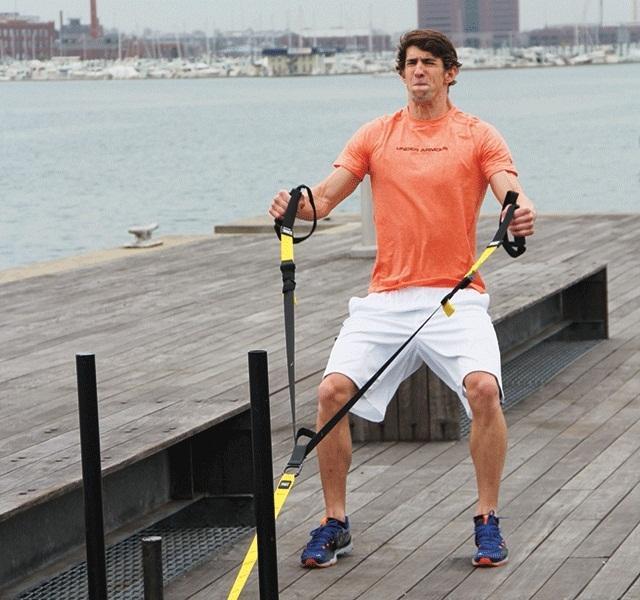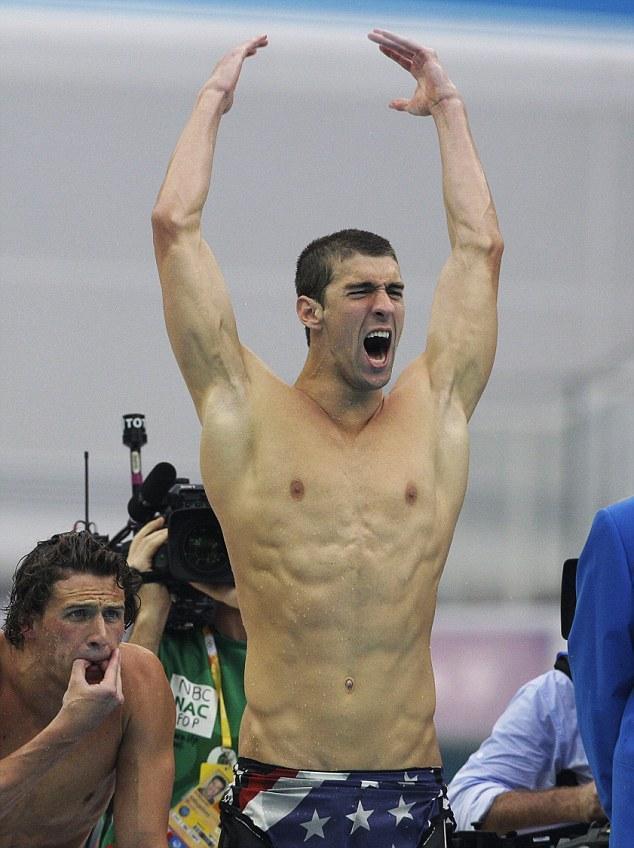 His advice for young swimmers is hard work and the belief that it is possible to do that most people can't do.