Obesity.
obesity is also known as overweight. People who are very fat and suffering from extra weight are known as obese people. These days obesity is known as serious health issue. People who are obese can easily fall prey to many diseases like high blood pressure, diabetes etc. Obesity is also known as silent killer just like slow poison. People who are obese or fat are prone to heart strokes and hypertension. One of the major cause of obesity is – over eating. Some people consume lots and lots of food, which are not even required in just a one meal. Another major cause of obesity is inactive and sedentary lifestyle. These days more and more people are indulging in over eating, eating processed foods, lack of sleep, excessive drinking of soft drinks and alcohols, lack of exercise etc.
Read: Things you need to know about Weight loss Surgery.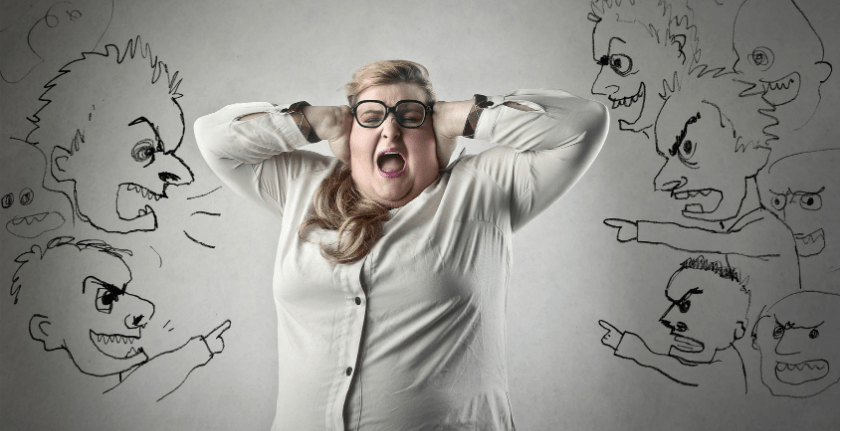 In case of women, there are even some signs which shows that she is over weight or suffering from obesity such as enlarged waists, enlarged hips and thighs. And enlarged body parts also makes the personality weird. For staying fit, we need to adopt healthy lifestyle which includes clean eating and exercise.
Here, are ten best natural weight loss remedies for women:
1. One of the best detox and weight loss secret is – water.
We need to drink at least 10 to 12 glasses of water everyday. Increment in the consumption of water before every meal will help in shedding extra kilograms. Water plays very important role in losing excessive extra pounds as it increases our metabolism rate. Our body contain 70% water, so more and more consumption of water would play very important role.
2.Fruit infused water
Generally, people don't drink water because it is tasteless. So, now you can add fruit flavors in the water. It has zero calories and it also taste's good too! And it will naturally boost your metabolism rate. Increase is metabolism rate will help in reducing weight and burning calories.
Read : How Salads and Fruit Diets can help you lose weight
3. Lemon water
Lemon water is one of the best and safest home remedy for losing or shedding extra weight. Lemon water helps to reduce weight frequently. You need to drink lemon water twice a day – first early in the morning after getting up and secondly before going to bed. Trust me! It would bring magical transformations. It should be taken with luke warm water.
4. Green tea
Green tea is the natural antioxidant which purifies the blood and helps in reduction of weight. Green tea also helps in reducing appetite. We should drink green tea at least thrice a day for staying fit. Green tea intensifies the level of fat oxidation and burn calories very frequently. Green tea reduces the level of bad cholesterol in the blood. Green tea also helpful in reducing the risk of high blood pressure with weight loss benefit. Green tea should be taken on daily basis .
Read : Health Benefits of Green Tea and How it can help you Lose Weight
5. Eight hours of sleep at night
Don't get surprised now! yes, it is also important part of natural weight loss remedy. When human bodies are having adequate rest, half of the weight they lost was from fat .
6. Five smaller meals per day

We need to eat five small meals in a day to lose weight rather than consuming whole lot in just a single meal. Five small meals a day helps in splitting calories, which increases metabolism rate and results in weight loss.
Read: 10 Healthy Breakfast Smoothies for Weight loss
7. Raw plain almond
Raw plain almond a low calorie diet increases metabolism and helps in reducing cholesterol which results in reducing weight. It also increases metabolism rate and reduces the risk of heart disease. According to me its better to eat almond after two hours of breakfast.
8. Avoid fried foods
In today's scenario everyone prefer to eat processed food and deep fried foods. People keep on munching deliciously harmful fried foods rather than eating plain and oil free food. Eating fried food is extremely disastrous and the consequences are horrible. Fried stuff increases the risk of cholesterol and heart diseases. The oil which are used in fried foods block the blood veins and cause heart attack. Maximum fried food contains MSG (toxic salt) which are very dangerous. So, Its better to avoid all the fried stuffs and increase the longevity. "EAT FRESH AND LIVE FREE".

9. Tomato and brown bread
I would also recommend tomatoes and brown bread. Tomato's although sweet but low in calorie helps in reducing weight naturally. And one the most important natural remedy which also helps in reducing weight is brown bread. According to me, Brown bread and tomato can be eaten together in the form of vegetable sandwich. It is also healthy and low in calorie .
10. Exercise
I basically do 30 minutes brisk walk daily. Its in my daily schedule . I follow this theory – "Eat less and Move more ". Daily exercise is a prevention in this world. It saves us from numerous serious diseases or health problems. It helps us to stay fit physically as well as mentally. It keeps us energized . Regular physical activity may forestall depression. Exercise can be done in many ways – like running, walking, aerobics, gymming, working out in the house or cleaning house. All we need is to keep moving on, instead of being inactive. Start today itself you will feel relieved and stress free, in fact when you will start working out you will feel as if you are a free bird. You will stay deprived from all kind of tensions.